Bird photos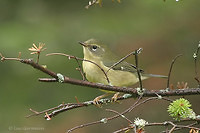 This section of the web site presents a selection of my bird photography. The pictures are presented under the following sortings (also available from the top menu):
Bird photos on this site were made with professional grade equipment. Most pictures are of very high quality, suitable for large prints or for publishing in magazines, books, brochures, etc. Please contact me by email at address luc@lgpix.com for more details.
To better appreciate the pictures displayed on this site, your monitor should be adjusted so you can distinguish all levels in the following gray scale:

Please take note that all pictures from this web site are protected by copyright law and may not be used without prior written permission by the author.
Have a nice visit!
Luc Germain
Sherbrooke, Quebec, Canada.